How to create your MIABC website account
1. On the home page, click on the "Login" button. 
2. Once you are on the login page, click on the "Create new account" button.
3. Fill in the application form, and click the "Create new account" button to submit it.
Image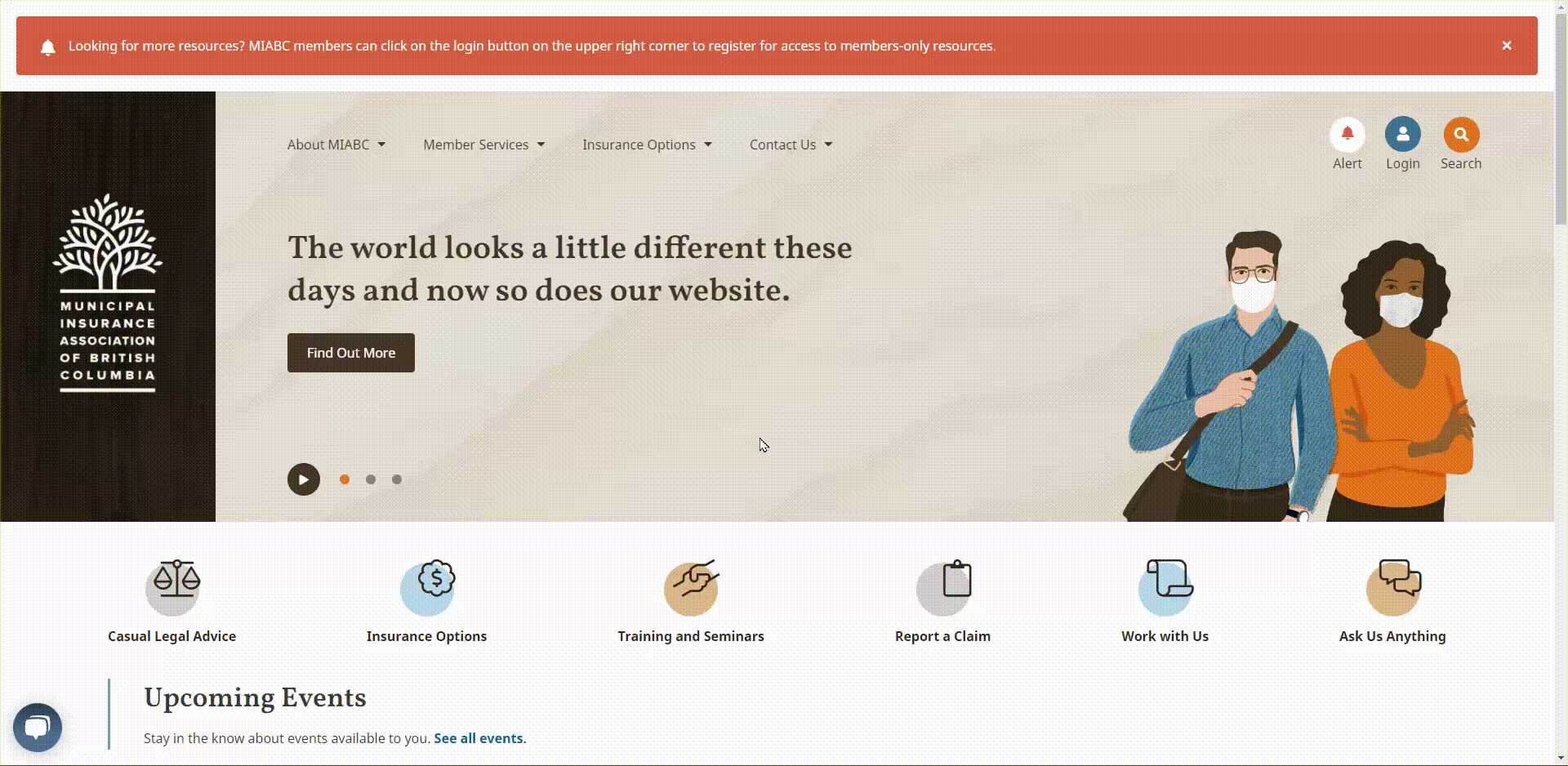 Once you have submitted the application, an auto-generated email will be sent to your email address indicating your account application is currently pending approval.
It can take up to two (2) business days to process your application. Once your account is approved, you will receive a second email that includes a link to set up your password for the new MIABC website.
These emails might go to your spam folder by mistake. Contact us directly if you do not receive your initial pending approval email within one (1) business day of submitting your application.