The MIABC's Annual Risk Management Conference is held each spring in Vancouver. Sessions cover the basic tenets of risk management, as well as more advanced topics. In recent years, the conference has featured streams, including parks and recreation, building inspection, and administration, so that delegates can tailor their conference time to their specific area of interest.
In addition to its educational component, the conference provides an excellent networking opportunity for attendees to make connections with their counterparts from across the province.
2022 MIABC Risk Management Conference
Build Back Better - Adapting to Risk and Leveraging Opportunities
In-person: April 12-14, 2022
JW Marriot Parq Vancouver
Mini Virtual Conference: April 28 - May 26, 2022 Thursdays 10:00am PDT
Registration opens February 1, 2022
Early bird registration ends: March 10, 2022
Risk Management Grant Application Form 
The Raptors are Back!
Do you have a great idea for a risk management project?
Do you need money to make your idea come to life?

Apply now to make a pitch for up to $10,000 in Risk Management Grant funding at the Raptors' Room session during the MIABC's Risk Management Conference. Modelled after the popular business reality television show, Dragons' Den, MIABC members will have the opportunity to pitch their ideas for risk management projects. Our Raptor judges will critique the pitches based on their efficacy in reducing risk, applicability of the idea to other members, innovation, and creativity.

Three pitches will be selected for members to present during the Raptors' Room session at the 2022 MIABC Risk Management Conference. If selected, each group will have ten minutes to pitch their risk management project idea during the conference, emphasizing how the idea will be effective in reducing risk in your community.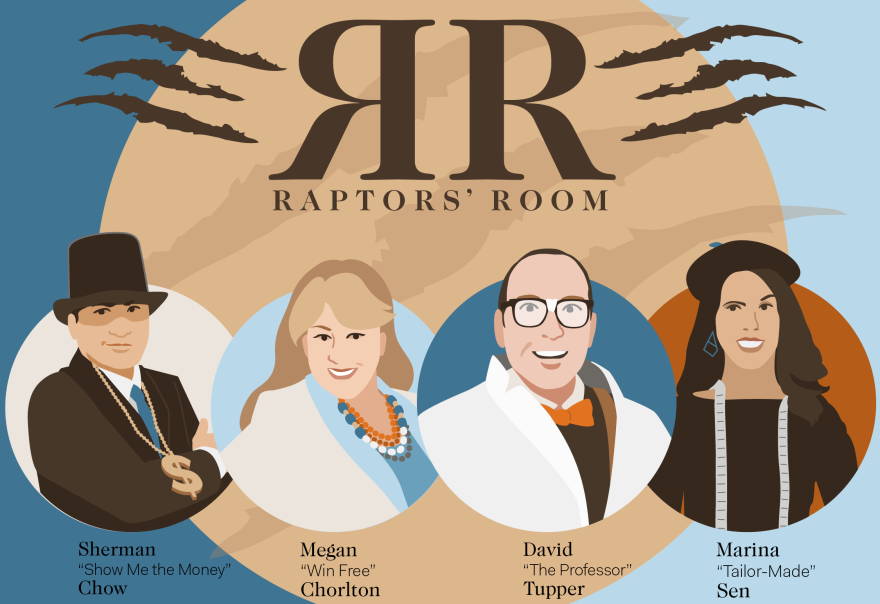 The Judges will then ask questions and provide feedback based on the following weighted criteria:
Efficacy: How effective will the project be in impacting the identified risk?
Transferability: How well will other members benefit from the implementation of this idea?
Innovation: Is the idea innovative and new?
Creativity: Did the group present the pitch in a manner that was interesting and engaging?
Conference delegates will vote on which pitch gets funded during the Raptors Room session on Thursday, April 14th. Local governments not selected to present at the conference will receive a free policy review under the MIABC's Loss Control Program.
To submit a pitch proposal form on or before 5:00 PM, Friday, February 25th, 2022.
Creativity and theatrical presentations are highly encouraged!