The MIABC has partnered with the Canadian Internet Registration Authority (CIRA) to offer Domain Name System (DNS) Firewall for MIABC members to block access to malicious websites. This cybersecurity tool is being offered to MIABC members on a FREE trial basis until the end of May 2023!
DNS Firewall puts you in control of your organization's cybersecurity by giving you the power to block malicious cybersecurity attacks from reaching your organization's network.
The service's powerful threat feeds block cyber threats like malware, phishing, and botnets as they arise, while its customizability allows organizations to add specific sites they don't want users visiting.
This made-in-Canada solution protects more than 2.5 million Canadians from malicious cyber threats and is both simple to use and easy to implement.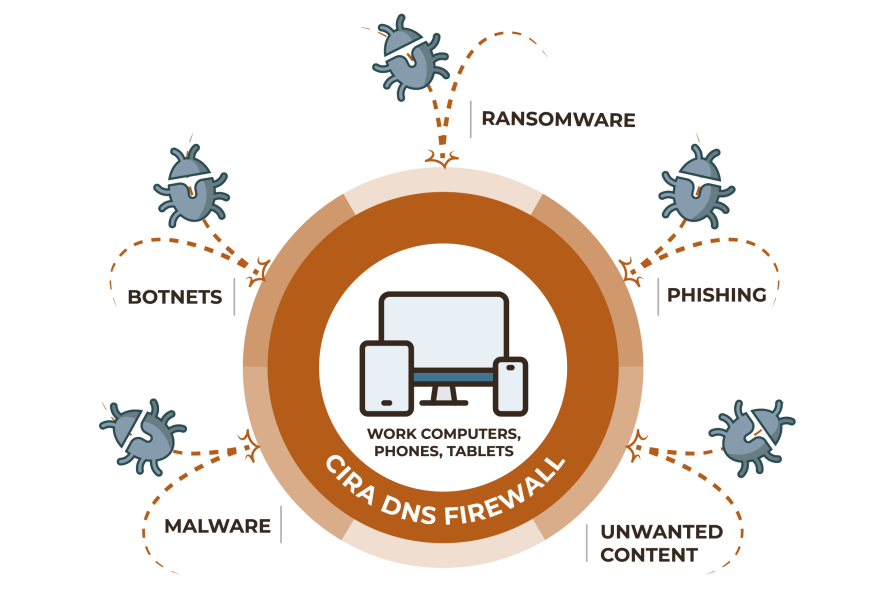 DNS Firewall Stops Malware and Ransomware
Cybersecurity is a game of layers. No one cybersecurity solution is 100% effective. Whether you have traditional endpoint or firewall protection, a DNS firewall is critical.
DNS Firewall adds a cost-effective, low-maintenance layer to your cybersecurity footprint. By monitoring and analyzing your DNS traffic, DNS Firewall can block users from accessing malicious websites, prevent phishing attacks, and even stop malware already on your network from accessing the internet.
Top Three Reasons to Use DNS Firewall
Effective cybersecurity that is transparent to end users, regardless of whether they are working in the office or not.
Set up in minutes across a variety of devices with simple management.
Block threats that other solutions miss, allowing for seamless integration and co-existence with other network-based security tools.
Off-Network Protection Capabilities
With remote work becoming more popular, employees are accessing company resources and data on public and home networks. DNS Firewall Client is an application which enables DNS privacy, security, and content filtering for roaming users.
Cloud-based endpoint protection works with on device applications (Client) that keep devices protected while on and off the VPN, without impacting device performance or requiring specialized hardware.
Benefits include:
Full deployment in minutes
Support for remote workers
Manage users and groups
Network management and policy management
Block and traffic reporting
Supports a full suite of systems and devices
Proven Protection Against the Growing Threat Landscape
Image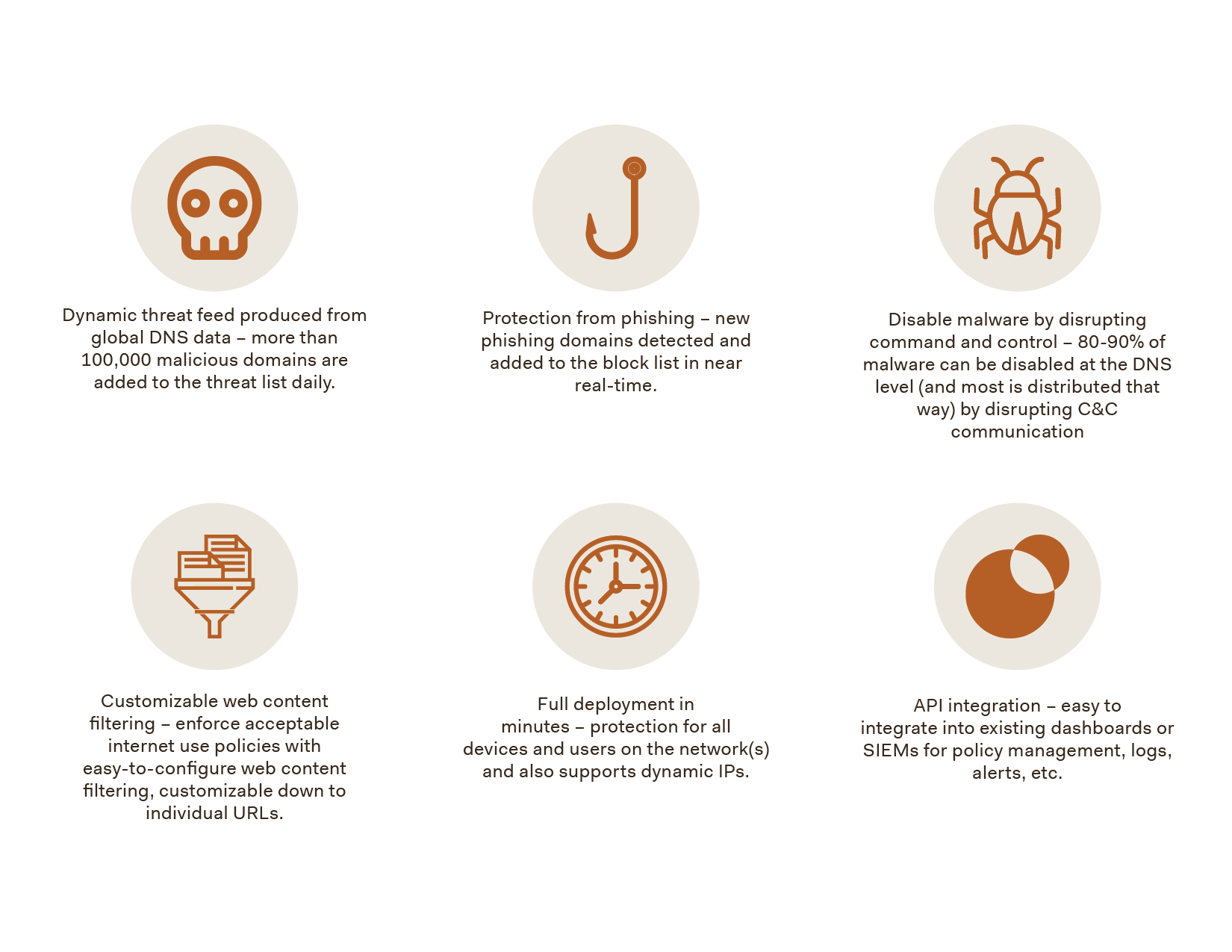 Protection You Can Trust
85% of threats detected were undiscovered by others
51% of zero-day malware is undetected by anti-virus solutions
14 minutes from detection to inclusion in the cyberthreat feed
Operated by CIRA, Canada's registry
24x7 premium support
Powerful Threat Blocking
DNS Firewall is built using Akamai's industry-leading recursive DNS technology and incorporates cyberthreat feeds from Akamai and the Canadian Center for Cybersecurity.
CIRA DNS Firewall – Product Overview