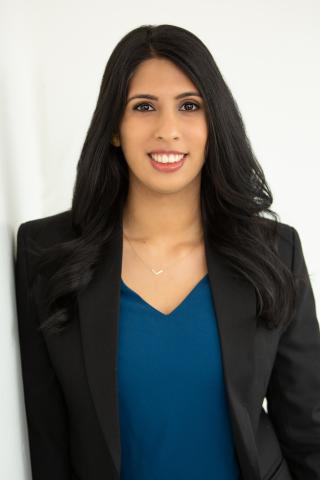 Role
Insurance Services Coordinator
After joining the MIABC in 2008, Marina was appointed to the position of Insurance Services Coordinator when the Insurance Department was created in 2014. She has played a key role in the evolution of the MIABC's Property Insurance Program and brokerage arm, Civic Risk Insurance Solutions (CRIS). 
As a broker, Marina is responsible for all aspects of insurance placement for MIABC members. She believes that her work is not done when a member purchases an insurance policy. She is passionate about connecting members with the tools they need to meet their ever-changing needs and focus on what is most important to them – serving their communities. 
Marina's dual role between the Insurance and Member Services departments make this holistic approach possible. Her dedication to member engagement, marketing, and communications ensure that members are set up to make the best risk-informed decisions.  
Marina considers the MIABC's value rooted in how much each staff member genuinely believes in and sees themselves reflected in the MIABC's guiding principles. 
Marina holds a General Insurance Agent Level 2 License and has achieved the Chartered Insurance Professional, Canadian Accredited Insurance Broker and Canadian Risk Management designations.