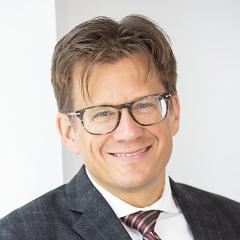 Role
Director-at-Large, Governance Committee Vice-Chair
City Affiliation
City of Richmond
Lance Bredeson joined the MIABC Board in 2020 as a Director at Large. He also serves as Staff Solicitor at the City of Richmond. He works closely with the City of Richmond's Project Development, Engineering, Community Projects, and Freedom of Information teams. He is also solicitor for the Richmond Olympic Oval.
Together with his legal experience, Mr. Bredeson brings corporate governance expertise to the MIABC's Board. Mr. Bredeson is the Vice-Chair of the MIABC's Governance Committee and holds a Master of Laws Degree from the University of Toronto, focusing on corporate governance.  
Mr. Bredeson first worked with the MIABC through the claims handling process. Early on, he was impressed with the staff's level of dedication and experience in claims management. "I was struck by the MIABC claims examiners' depth of knowledge – in a room full of senior lawyers, no one had close to as much experience as him."
Mr. Bredeson has a Bachelor of Arts Degree with Honors distinction from Simon Fraser University, an LL.B. from the Faculty of Law at the University of Ottawa and an LL.M. from the Faculty of Law at the University of Toronto.