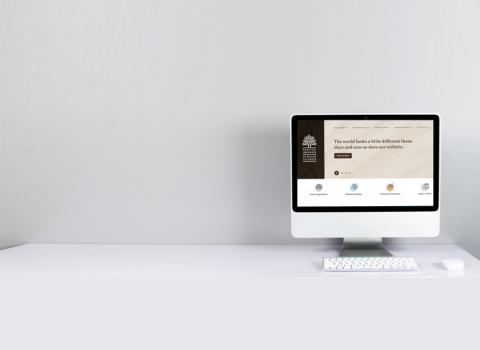 The MIABC is excited to announce the launch of our brand-new website! After months of hard work, we are happy to finally share it with you.
Our primary goal in re-designing our website is to provide you with a more intuitive and user-friendly experience that also allows you to browse information based on your own needs, whether it be from your desktop or mobile device. The new website features a refreshed look, improved navigation, and engaging features, which we hope will make your overall website experience more valuable.
For our members, the login button is now located in the top right-hand corner of the page, no matter where you are on the website. You will need to create a new account and login to view our newly designed Member Tools section, which contains our comprehensive webinar library, lets you request an insurance certificate, and features a brand-new Resource Hub organized by operational area.
5 Things You Should Know About Our New Website
Tools and resources will only be available to MIABC members.

During the COVID-19 provincial State of Emergency, the MIABC temporarily allowed non-members to access our tools and resources. Staff of non-member local governments can still attend our live webinars, however access to our resources, including the webinar library, will no longer be available to non-members.
The "Resources" login will no longer work.

MIABC members

will now have the ability to create an account in their own name that can be used to access our resources and tools. To help you create an account, we have created a step-by-step guide.
The MIABC will need to verify your account.

After you fill out the registration form, you will receive an email stating your account application is currently pending approval. The approval can take up to two (2) business days. Once we approve your account, another email will be sent to you that contains a link to set up your password for the new MIABC website.
You might need to check your spam! 

While the emails will come to you from miabc.org, they are auto-generated, so there is a chance they might end up in your spam folder. Contact us directly if you do not receive your pending approval email within one (1) business day.
There may be bumps along the way.

Our hope is that all the kinks have been worked out pre-launch, but if they haven't, we apologize in advance. If you have any questions, comments, or feedback on our new website, feel free to

contact us

at anytime.
We will constantly be updating our website with new resources, blog posts, and announcements. We hope that our re-designed website is a demonstration of our longstanding commitment to providing BC local governments with the dependable support they need and that it is a reflection of our mission, vision and values. After all, We Are the Community We Keep.
We would also like to thank our amazing staff who put in countless hours and energy to make this site what it is, as well as the team at Upanup who brought our vision to life.
If you have any questions, comments, or feedback on our new website, feel free to contact us.