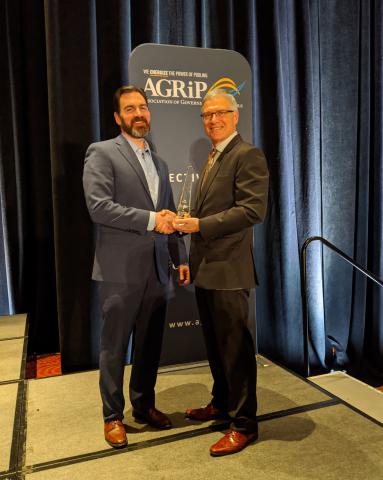 Congratulations to our CEO, Tom Barnes for winning the 2020 Award for Excellence in Leadership awarded byAGRiP (Association of Governmental Risk Pools).
Tom's award recognizes his transformative tenure as CEO of the Municipal Insurance Association of British Columbia (MIABC). Since 2005, he has turned the MIABC from a small claims-handling operation into a sophisticated organization delivering comprehensive member services and solutions to local governments.
In addition, Tom's commitment to mentorship and collaboration outside the MIABC has lifted up the pooling industry as a whole.
Read more about Tom's leadership AGRiP's website.