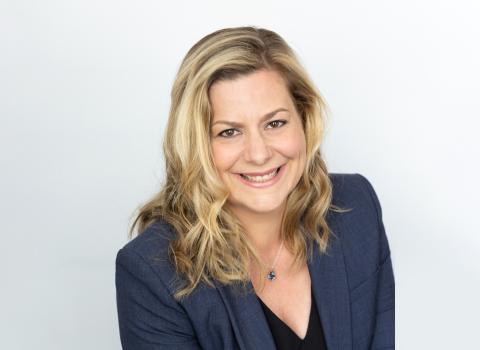 Announcement from Roy Scott, Board Chair,
Municipal Insurance Association of British Columbia
On behalf of the Board of the Municipal Insurance Association of British Columbia, I am pleased to announce that Megan Chorlton has been selected to take on the role of Chief Executive Officer upon Tom Barnes' retirement on June 30, 2022.
Megan joined the MIABC almost ten years ago after practicing law at a prominent  Vancouver firm. Before law school, she taught for several years in the public school 
system. At the MIABC, Megan began as Legal Counsel but soon took on key leadership roles as Director of Member Services and General Counsel, leveraging her previous experience in education and the law. Under her stewardship, the Member Services Department has evolved into a seven-person cross-functional team, and our annual Risk Management Conference has become B.C.'s largest annual gathering of local government staff. As General Counsel, Megan not only is responsible for internal and external legal services but also plays a vital role in the MIABC's corporate and real estate operations. 
An engaging and popular speaker, Megan is a familiar presenter to local government audiences in B.C. She is also a recognized reciprocal pooling professional who is frequently asked to address trade gatherings across Canada and the U.S. 
A strong believer in collaboration, Megan lends her expertise on reciprocal pooling to the Association of Governmental Risk Pools through the development of educational content for pool staff, and through her role as Chair of the Annual Members Meeting Committee for the Canadian Association of Insurance Reciprocals. 
I look forward to working with Megan as the MIABC continues its work as a critical part of B.C.'s local government community.
Roy Scott,
Board Chair, Municipal Insurance Association of British Columbia