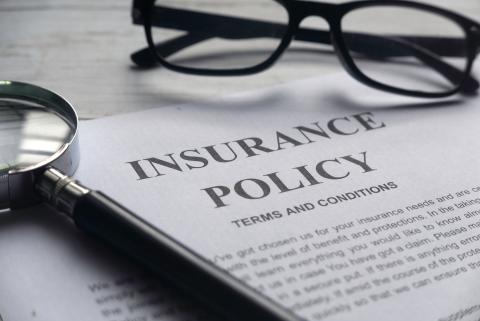 At the MIABC, we aim to provide broad insurance coverage that is tailored to our members' needs. We are continually monitoring the insurance market and assessing our members' inquiries to ensure our policies are evolving along with the needs of local governments. This fall, the MIABC membership agreed to implement four important changes to expand coverage and one which restricts coverage. 
If you are responsible for purchasing insurance for your local government, you will want to review these coverage changes carefully as they may eliminate the need for you to purchase additional coverage under another policy. 
Liability Protection Agreement (LPA) Amendments 
Off-Highway Automobile Liability Coverage – ICBC's Basic Third-Party Liability program no longer applies to the off-highway operation of non-standard motor vehicles, such as ATVs, golf carts, utility vehicles, and industrial vehicles. The membership agreed to include coverage for the off-highway operation of non-standard motor vehicles in the LPA so that MIABC members do not have to purchase this additional coverage from ICBC as a stand-alone policy. 
Medical Services – Many of our members' firefighters and volunteer firefighters are trained to provide enhanced medical care at paramedic service levels. The MIABC membership agreed to expand coverage to ensure that licensed and trained firefighters providing paramedic service levels are covered under the LPA. 
Contagion Endorsement – Since the start of the global pandemic, much of the insurance industry has moved to exclude coverage for contagion claims. The reinsurance market has imposed broad exclusions, restricting coverage arising from the transmission of any communicable disease, whether related to a pandemic or not. The MIABC membership agreed to cover claims related to transmission of all communicable diseases, subject to a sublimit of $250,000, under the LPA.  

Property Insurance Agreement (PIA) Amendments 
Licensed Mobile Equipment (Contractor's Equipment) – Our PIA provides coverage for unlicensed mobile equipment, with some limited coverage for licensed equipment while on premises. Traditionally, we have used our brokerage arm to place coverage for members' licensed equipment, but this amendment expands our basic coverage to include that equipment. 
Communicable Disease – Despite the minimal risk of receiving insurable claims arising from communicable disease, our property program reinsurers have required us to exclude coverage for communicable diseases from all current and future policies. We were required to add an exclusion to the PIA which follows the language required by our reinsurers. 
If you have any questions about these changes, feel free to reach out to our team at AskUsAnything@miabc.org.