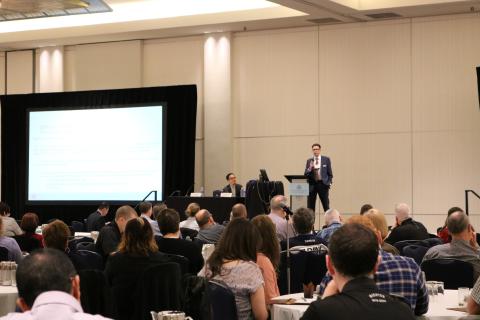 The MIABC's 2022 Risk Management Conference will be held April 12 – 14, 2022 at the JW Marriot Parq Hotel in Vancouver, BC.  
The MIABC prides itself on offering conference sessions that appeal to all areas of local government operations, ranging from introductory to advanced topics. We like to fill our two- and half-day program with sessions that are fun, engaging, and interactive, and that take on a variety of forms such as fireside chats, lectures, workshops, or dramatic performances.   
Our speakers should come prepared with useful ideas and creative solutions to help BC local governments manage their wide variety of risks. Our goal is to send our attendees back to the office equipped with tools and practical advice to help empower them to make the best risk informed decisions for their local government.  
If you are interested in submitting a session proposal for the 2022 MIABC Risk Management Conference, please e-mail rmc@miabc.org to obtain a copy of our speaker proposal form.  The Call for Speakers will be open until Monday, September 20, 2021 and the submission of a completed proposal form does not in any way guarantee the speaker a slot on the program. Sessions are selected to fit with the annual theme of the conference, content streams or demand by the MIABC membership. Proposed sessions should have risk management focus and not promote the sale of a service or product. 
Proposals will be reviewed by the Risk Management Conference Programming Committee and speakers whose sessions are selected will be notified the week of October 12, 2021.  If you need session ideas, please e-mail us at rmc@miabc.org for a copy of our "Big List" of potential session topics.